Live In-person Trainings & Retreats
9 Day Training
Breath, Mind and Body Mastery. Live and interactive
Free your Breath
Learn the technique: physical resistance, breathing deviations, emotional resistance, energy release and the breathing cycle.
Free Your Mind
Understand how thought is creative. The Personal Law. Spiritual Psychology
Understand Birth
How your birth impacts your life
Freedom - Comes From Within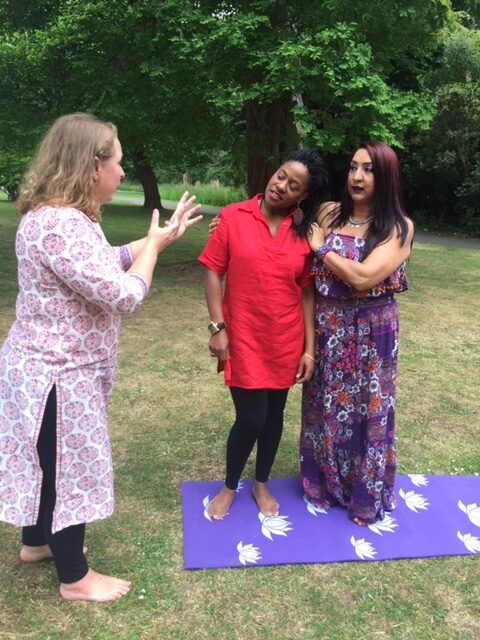 Next Training:
Florida, USA : Fall 2030
Attend in-person or hybrid
If you can't attend in-person you can still join the lectures for this training on Zoom.
Attend the lectures on Zoom.
Sessions and Daily Practices can be scheduled in your timezone.
Contact [email protected] to find out more.
Lecture Times:
CEST 5.15-8.15pm
BST   4.15-7.15pm
EST   11.15am-2.15pm
CT     10.15am-1.15pm
PT     8.15-11.15am
We will find a Rebirther close to you for sessions.
Ireland: August September 2030
Who is this for?
For Personal Development – you want to experience change in your life. Investing in yourself is the best investment you can make.
For Rebirthing Breathwork Students – this is the first 9 days of the Professional Rebirther Training
For Birth Professionals – expand your expertise learn Breathwork and deal with birth trauma.
High Quality Rebirthing Sessions: for each day of training you take you will receive a one-on-one session with a Mentor. You will teamed up with another participant and also observe sessions. If you take the 9 day training then you will receive 7 sessions and observe 7 sessions.
Join Mighty Networks and Connect with Our Community
Download Mighty Networks App
Join Conscious Hub on Mighty Networks
$USD for the Americas
Early Bird until 30 August 2023: $1,190.00
Full Payment: $1,390.00
or Five Payments: 5 x $290.00
Part energy exchanges are open to negotiation and welcomed. If you have skills that can help me – I can help you.
| | |
| --- | --- |
| Schedule Item | Time |
| Bathing & Fire | Before training 6.30-8.30am |
| Daily Practices |  9.00 am |
| Immortal Story |  10.30 am |
| Break – Snack |  10.45 am |
| Lecture | 11.15 am |
| Break – Light Lunch |  2.15 pm |
| Sessions |  3.00 pm |
| Dinner |  7.00 pm |
| Bathing & Fire |  7.30 pm onwards |
Day 1
The Mind

Freedom & Choosing Life

The Owners Manual

Spiritual Purification
Day 3
Resistances & Breathing Deviations.

Energy releases

The Energy Cycle
Day 7
Parental Disapproval

Stages of Development

Inner Infant – Symbiotic Bonding – Chakra 1
Day 9
The Life & Death Urges

Creative Energy

Closing Ceremony & Early Finish 1pm
Day 2
One day of purification with the elements:

Fire

Water

Fasting & Silence
Day 4
Personal Law

Thought is Creative

Spiritual Psychology
Day 8
Inner Toddler – Chakras 1 & 2

Inner Pre-schooler – Chakras 2, 3 & 4
To be able to attain the required certification to become a Rebirthing Breathworker you need to also complete the following:
Stages of Development
Processing Clients
Theory and practice of Physical Immortality
Past Lives
Prosperity consciousness seminar: the Money Game. You need to understand the energy of money.
Advanced Rebirthing Breathwork techniques
Your contact details will be deleted after contact.
Your Birth Sets Up Your Life
I am passionate about birth because how we are born is so incredibly important to our life.
For most people it takes time to be ready to deal with our own birth trauma, even for a 'normal' birth.
It is a process not to be rushed and is dependent on how much work you have already done on other various life issues you have discovered.
Unravelling Patrick Collard's Birth Script
Water Rebirthing Training Dates
August 2023 in Ireland
Warm Water Rebirthing – 2 Days: be supported in warm water rebirthing where womb and birth experiences tend to happen.
Cold Water Rebirthing – 1 Day: experience cold water rebirthing confronting your deepest fears and death urge.
What Students are Saying
About Trainings
Catalina Montes talks about the Rebirther Training
Klodi Gjinaj a training assistant –  talks about the Rebirther Training
Sara Redman talks about the Rebirther Training
Yentl Bruyninckx talks about his experiences of the Professional Rebirther training