Breathwork Journey Workbook
Going through 10 breathwork sessions with a professional Rebirthing Breathworker is transformational journey and this workbook will help you navigate through the sessions.
Correcting your breathing is just the beginning of the journey. 
It is a journey of discovery, some things you may already know about and be able to go deeper into. Other things you discover may well surprise you. 
This workbook gives you the pointers to probe into your inner journey.
If you're new to Rebirthing Breathwork this workbook is intended for those who have committed to 10 facilitated Rebirthing Breathwork sessions. As you work through this book, you can also discuss the material and realisations you make with your Rebirther.

Section 1: guides you in your preparation for your first session.
Section 2: gives you pointers to journal about, as you navigate through your experiences.
Section 3: provides some theory and exercises to support you in doing your inner work:
3.1 Session experiences
3.2 Breath mastery
3.3 Letting go of drama
3.4 The personal law
3.5 The energy cycle
3.6 Conception and birth
3.7 Family dynamics
3.8 Purification with the elements
3.9 Forgiveness
3.10 Your journey continues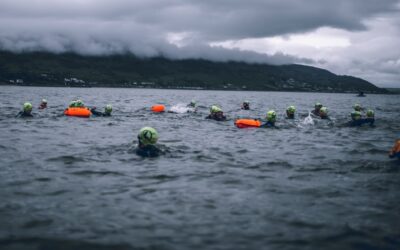 Have you REALLY confronted yourself recently? A dip in the icy cold Irish sea is no mean feat. The cold water swimmers who meet daily to swim are really impressive, they have broken through the urgency barrier. They casually quip, "it's Baltic out there," as they...